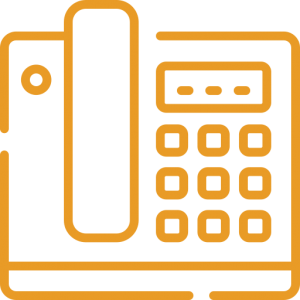 Reliable and up-to-date Internet-based voice transmission
VoIP (Voice over Internet Protocol) is an up-to-date and flexible service, based on a technology created by integrating voice and the Internet. It doesn't use traditional telephone lines, only the Internet.
The service can be used without changing the calling habits, as it requires a broadband Internet connection and a VoIP phone, through which outgoing and incoming calls can be made. Traditional telephones can also be used with a converter device.
SIP Trunk is a protocol based on IP technology that is used to pass traffic of multiple virtual local networks. With SIP Trunk, existing company systems can be connected to the world in minutes, opening up new opportunities for the company. Part of the service is to provide access through the endpoint specified by the customer as well as number portability.
With SIP Trunk, full business communication can be managed through a single connection, which means significant simplification and thus a more transparent operation. The system can operate in the cloud, but can also be a physical private PBX. Its values include reliability, availability guarantee, and associated flexible offers – making them an up-to-date landline solution.
Who can benefit from this solution?
Companies as well as call centers where scalability and flexibility are important due to the different number of calls. Those who like technological innovations, but in the meantime, reliability is essential. Since it significantly simplifies communication and can be launched without an on-site visit and device replacement, SIP Trunk increases the cost-effectiveness of companies. It's easy to manage while delivering calls around the world.
Do you have another question?
If you need more information or would like to request an offer or a free consultation, please contact us!