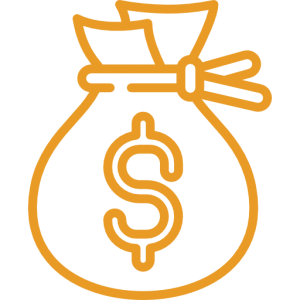 Revenue generation by premium-rate numbers
With our premium-rate numbers, we provide our customers with minute and call-based payment solutions that make it easy and secure to collect fees for certain services, such as Internet content, consulting, and access to adult content.
The service is extremely simple and secure, with no need for transaction-based billing and payment monitoring. Invoicing for premium-rate calls is performed by the calling party's telephone service provider, who also arranges for the collection of any charges and bears the risk of collection.
Domestic and international popularity
Domestic premium-rate numbers are available from the networks of all service providers. However, this payment solution is popular not only in Hungary but also abroad since the user does not need registration, personal data, credit card, SMS identification, PIN code, fingerprint, but the full payment can be arranged quickly with a single phone call. The fee will be paid via the phone bill.
We provide foreign premium-rate numbers through our international partners, each with unique conditions. In case of a need for a foreign premium-rate number, we will assess them, provide information on the conditions and arrange all administrative tasks.
Time-saving and secure method
The NMHH (Hungarian National Media and Infocommunications Authority) regulates the operation of premium-rate numbers, which makes this payment solution secure for users. When using a premium-rate number, the call charge must be indicated, ensuring that the customer is aware that the minute or call-based charge is higher than the standard rate, when making a call.
By making the payment solution available from all mobile and landline networks, the widest audience can be reached. Our stable service guarantees non-stop availability, which is essential for profit maximization.
Our portfolio includes telephone numbers of different price categories. We provide our customers with minute or call-based telephone numbers ranging from HUF 100 to HUF 5,000.
Our premium-rate service can be expanded with an IVR service, which makes not only live voice services, but also audio player services available. IVR also ensures that a large number of calls can be answered at the same time.
Operating costs of the system
The payment solution for premium-rate numbers is a transparent, accurate system. We send a monthly statement of the collected call charge, which is paid to our partner. Fees collected through the telephone bill are distributed in an agreed proportion between our partner and NumberStore. This commission covers the operating costs of the payment solution.
Fields for outstanding benefits
In connection with impulsive buying, selling games, software, applications, movies, music, dating services, arranging subscriptions, ordering study materials, adult content. A premium-rate payment solution is the most convenient method when it comes to online payment. It does not replace the credit card method, but provides an additional payment option, thus creating a wider market.
Do you have another question?
If you need more information or would like to request an offer or a free consultation, please contact us!