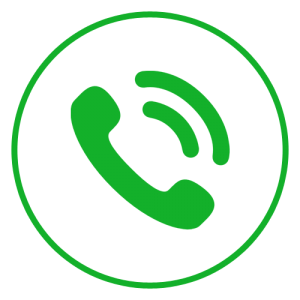 Increasing esteem with toll-free numbers
Companies can provide premium service using free of charge, ie toll-free numbers. Toll-free numbers encourage customers to get in touch faster, which makes customer management significantly simpler. Also, companies taking over the cost of the call makes customers feel valued and important, therefore, companies with toll-free numbers can mark themselves as customer-friendly.
Who has extra benefits from the service?
Toll-free numbers are conscious investments to increase the company's prestige and acceptance, and provide a competitive advantage on the market.
Those of our partners who want to get closer to their target group, take over the cost of contacting the company to build stronger engagement and open up new channels of communication.
Universal Toll-Free Number and International Freephone Service (UIFN and IFS)
In addition to domestic toll-free numbers, upon request, we also provide our customers with an international freephone service. IFS numbers are only available from the telephone networks in the given country.
So-called universal toll-free numbers (UIFN) are also available, which can be dialed from several countries. It is free for the dialing party under all circumstances, regardless of the geographical location. The customer can receive calls at a chosen destination.
A UIFN number is a solution if a company that operates in several countries wants to strengthen its international presence through a single telephone number with free contact. A universal phone number provides a better user experience from the selected countries and is a simpler and more professional solution than using country-specific toll-free numbers.
The toll-free number service can be customized in each case, tailored to the needs of the given company. Working days and periods within the day can be set, as well as, in case of traffic peaks, the calls can be redirected not to lose any. This ensures optimal service of the staff in the call center and prevention of congestion.
Do you have another question?
If you need more information or would like to request an offer or a free consultation, please contact us!